Balancing of dental turbines
Speed and precision: The special of balancing dental turbines
In dentists' handpieces, it is the dental turbines that drive the tool with compressed air and produce the unpleasant noise we all know. For a good treatment that is as painless as possible, speeds of up to more than 500,000 rpm are required. The micro-turbines, which are mounted on roller bearings, are brought to the load limit of the material and the bearings due to their high rpm.
Due to the unbalance effect increasing quadratically with the speed, even small unbalances generate such high forces here that the volume of the already unpleasant noises increases or even the rolling bearings get overloaded. In this case, the improved balancing results is a market advantage for turbine manufacturers: Longer lifetime at lower noise levels. Especially the lower noise emission will be very positively appreciated by the end customer "patient".
The special, the challenge is therefore:
Balancing at operating speed, up to 500,000 rpm
Very small workpieces with required residual unbalances well below 1 mgmm
Extremely accurate measurement and equally accurate mass correction required
Large number of pieces for series production of the wearing part dental turbine
PMB is your experienced partner for balancing dental turbines from laboratory to serial production. Our balancing machines are running reliably at several manufacturers of dental turbines, both with manual unbalance correction and automated with laser ablation of the unbalance mass. Please feel free to contact us with your task.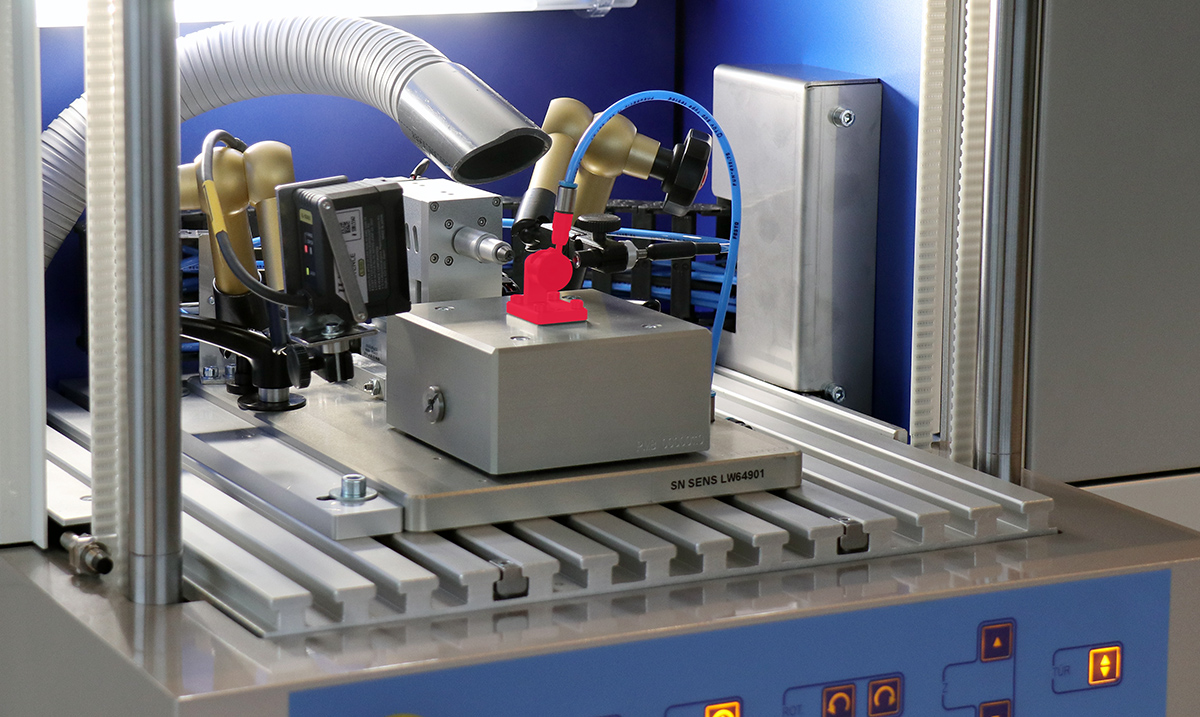 PMB Balancing machines for dental turbines
The balancing core of our manual and automated balancing systems for dental turbines is almost identical. Experienced operators therefore also achieve very good results with the manual machines. The best reproducibility with very good cycle times can be achieved by automating the unbalance correction using laser ablation.
Especially with our laser balancing machines the procedure is very simple due to the replaced human influence in the mass correction, so that one operator can also operate several machines in parallel:
Inserting the turbine into the clamping. (Initial unbalance on average 2-5 mgmm. Initial unbalance mass on average 0.5 - 1.25 mg)
"Press start." Automatic sequence of measurement and correction until the turbine is checked as "OK" and the door opens again. It is possible to make an automatic check for typical bearing frequencies at the same time.
Removal of the balanced turbine after 20-60s, depending on the individual behaviour of the turbine with its bearings. (Residual unbalance typically 0.15 mgmm depending on the specification. Residual unbalance mass typically 0.037 mg depending on specification).
Important advantages of PMB balancing with laser ablation
Influence of humans is minimized. Different operators achieve identical values
Force-free without load on the bearings
Chip-free, laser fumes can be reliably extracted and filtered
Self learning software. The laser ablation automatically adjusts to the turbine in case of challenging turbines
Fully suitable for large series in shift operation
Automated assembly possible
These advantages of our Balancer Laser Dental are already used by several well-known manufacturers of dental turbines. The sound emission of the turbines has been halved compared to the previous series production.
If you wish to balance dental turbines for markets with less challenging quality requirements at low speed without mounted bearings, our systems can of course also be used for this purpose.
Learn more on the product page of the CAROBA®Balancer Laser Dental.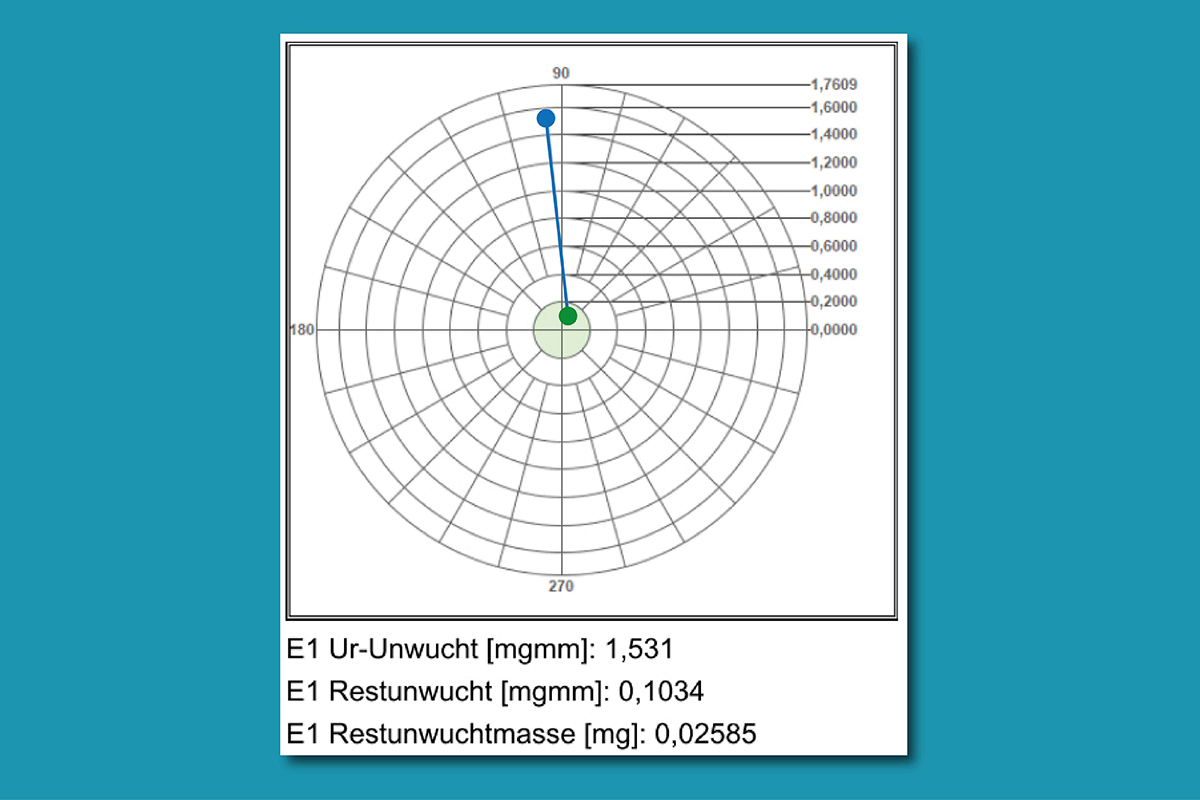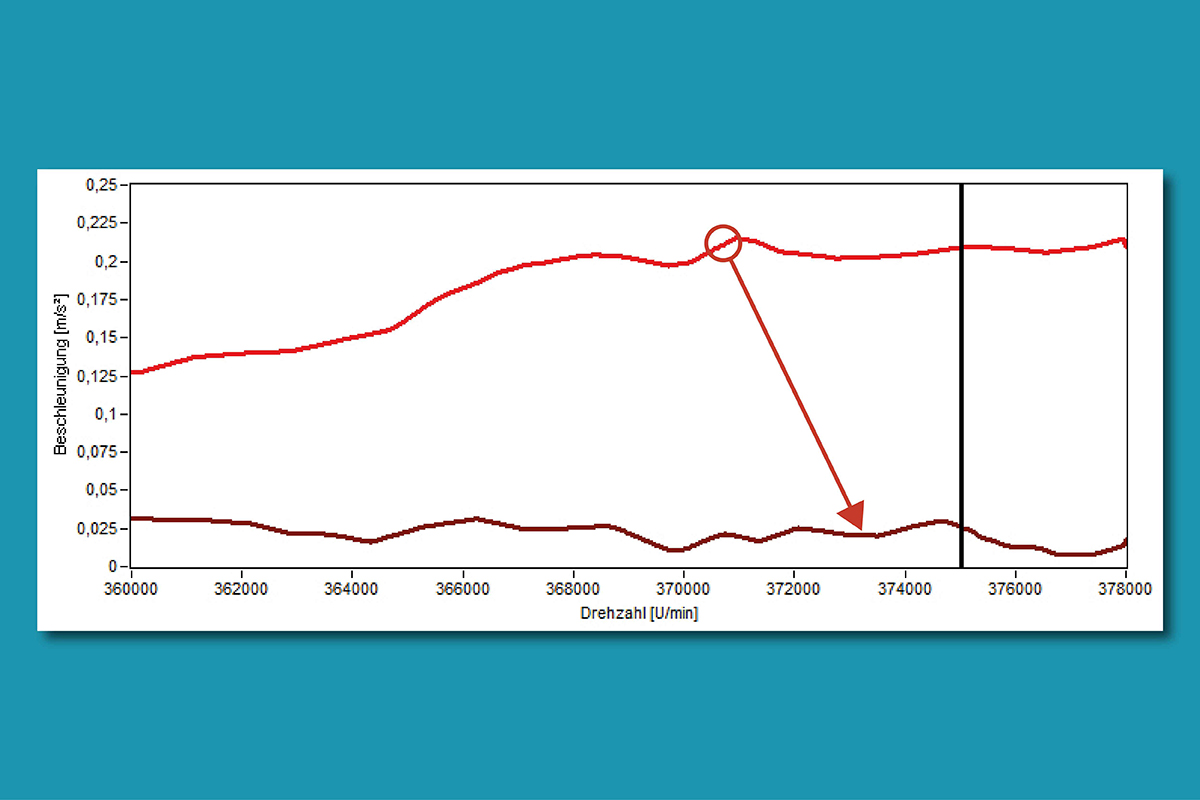 Balancing technology according to application
If you have your own products that you would like to balance or questions about balancing technology, please send us an e-mail or use our contact form. We will get in touch with you as soon as possible.