PRECISE, ERGONOMIC AND SAFE MANUAL BALANCING CORRECTIONS
Advantages of the removal station
Whether for small quantities in prototype construction for small series or larger series: Very often the customers of the balanced workpieces demand that the removal always looks the same. And jigs and fixtures not only ensure that the specifications are met, but also prevent damage to the parts. Wherever unbalanced mass is removed manually, i.e. by hand, and precision and repeatability are required, PMB removal stations are a useful addition to our balancing machines.
Advantages for the user
The CAROBA® removal station in the basic version consists of a stable frame with plate. Adjustable hand rests and component holders are mounted on the plate. In the basic version the operator guides the tool by hand with both hands.
In the extended version of our removal station, guided removal tools can be set up. Digital displays support the adherence to the permitted removal depths.
Holders adapted to the workpiece on clampable axes and adjustable stops enable you to position the tool exactly and always the same. The component holders can be adapted and converted to different variants of your products. You remain flexible.
The removal stations are equipped with a suction and filter device for dust and chips. On request with infinitely variable external adjustment for the extraction capacity.
The advantages of our removal station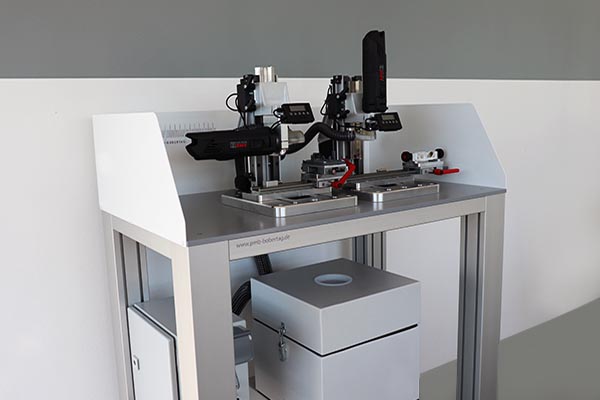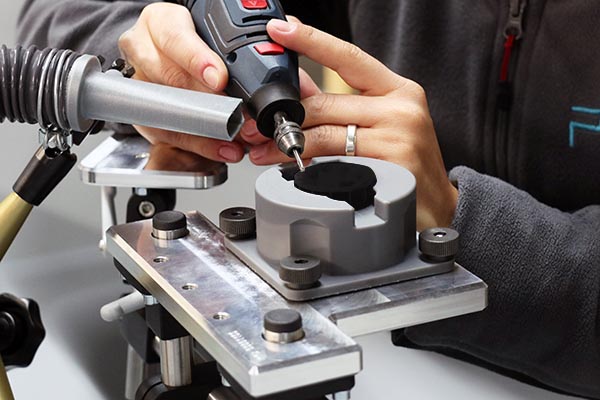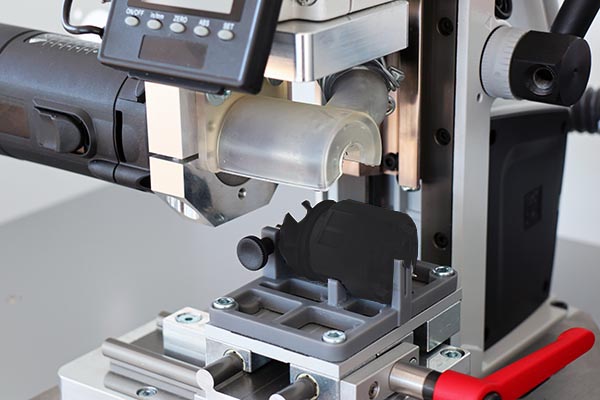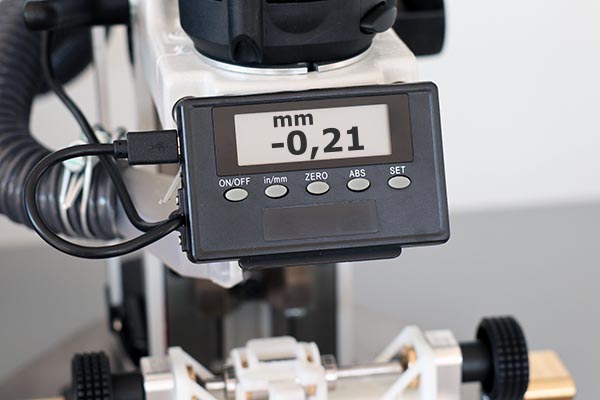 If you have any questions about our removal station or would like to request a quote, please send us an e-mail or use our contact form. We will contact you as soon as possible.