Balancing of shafts and rotors
DYNAMIC BALANCING OF SHAFTS FOR RELIABLE SMOOTH RUNNING
Shafts are an important central element in rotating assemblies - a wide variety of components are mounted on shafts, which places high demands on the shaft. If the shaft is poorly balanced, this has a direct effect on the rotating assembly. If a very well balanced component mounted on an unbalanced shaft, much of the product's potential is wasted again and unnecessary costs are incurred for the final operational balancing (BA).
The way of best quality is therefore the balancing of all components (shaft and add-on parts as single parts) and subsequently the operational balancing to eliminate the assembly influences on the assembly.
Due to the quadratic influence of the speed on the unbalance vibrations, high-quality shaft balancing is important for precise products, especially at high speeds.
There are many designs and places where shafts are used. Special attention is paid to the high balancing quality, for example, in the following: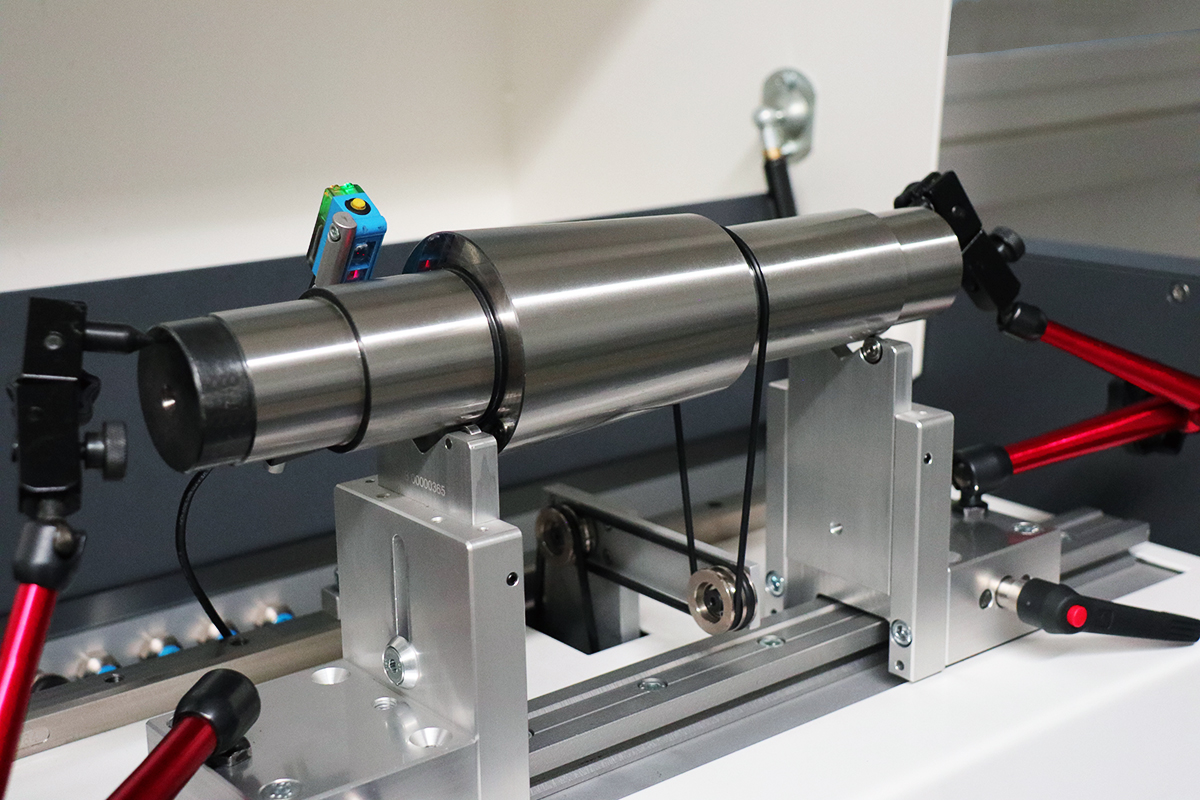 Spindle shafts for milling machines and grinding machines, as here the unbalance directly influences the lifetime of the tools and the working result.
Shafts of spindles with air bearings, since the good running quality is directly influenced by the unbalance.
Painting spindles, as here the balance quality at high speed ensures the service life and the paint quality through smooth running
Hollow shafts, since the bore can only be perfectly positioned in the axis of rotation to a limited extent - which compensates for the balancing
Turbine shafts for turbochargers and turbines
Drive shafts for high speeds
Gear shafts
Spindle shafts of the main spindle in lathes
...and many more
PMB is very experienced in the balancing of shafts of various designs and sizes - the first PMB balancing system at that time was developed for high-precision air-bearing shafts. From the smallest shafts for micro motors to large gear shafts weighing several 100 kg, we stand for outstanding balancing quality. You can use our competence of the PMB Balancing Service in Kaiserslautern or on site at your company. And you are welcome to purchase the PMB technology as a balancing machine or unbalance measuring system for your own use in your company. Please contact us regarding your application, we will give you competent advice.
PMB Balancing machines for shafts
PMB standard products for shaft balancing are:
CAROBA® Balancer OnDesk 500 as table-top construction for shafts up to 500 mm length and 25 kg weight, modification for longer and heavier shafts is possible.
CAROBA® Balancer OnDesk 100 as table-top design for particularly small shafts where special balancing quality for high operating speeds is required.
CAROBA® Balancer Universal 500 as full-size balancing stand with protective cover for shafts up to 500 mm in length and 25 kg in weight. A modification for heavier shafts is possible.
CAROBA® Balancer LongShafts for long shafts (transport rollers, drive shafts)
Simply contact us to discuss your individual task. We will recommend you a good solution from our modular systems - which you can get to know in practice through our contract balancing.
All possible methods are used to correct the unbalance: radial and axial drilling, grinding, screwing, insert weights, adhesive weights...
As there is often enough material on shafts for subtractive correction of unbalance, the permanent removal of mass by drilling or grinding material is preferred by most users of our systems and equipment.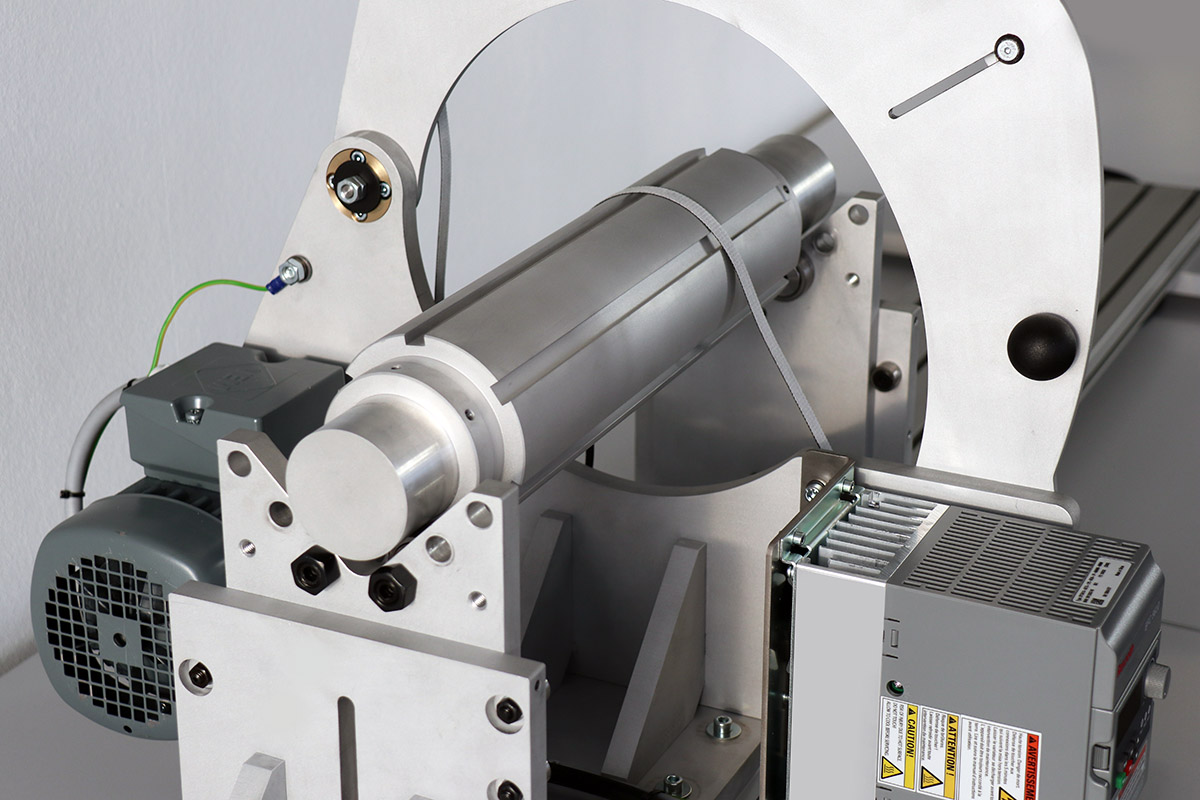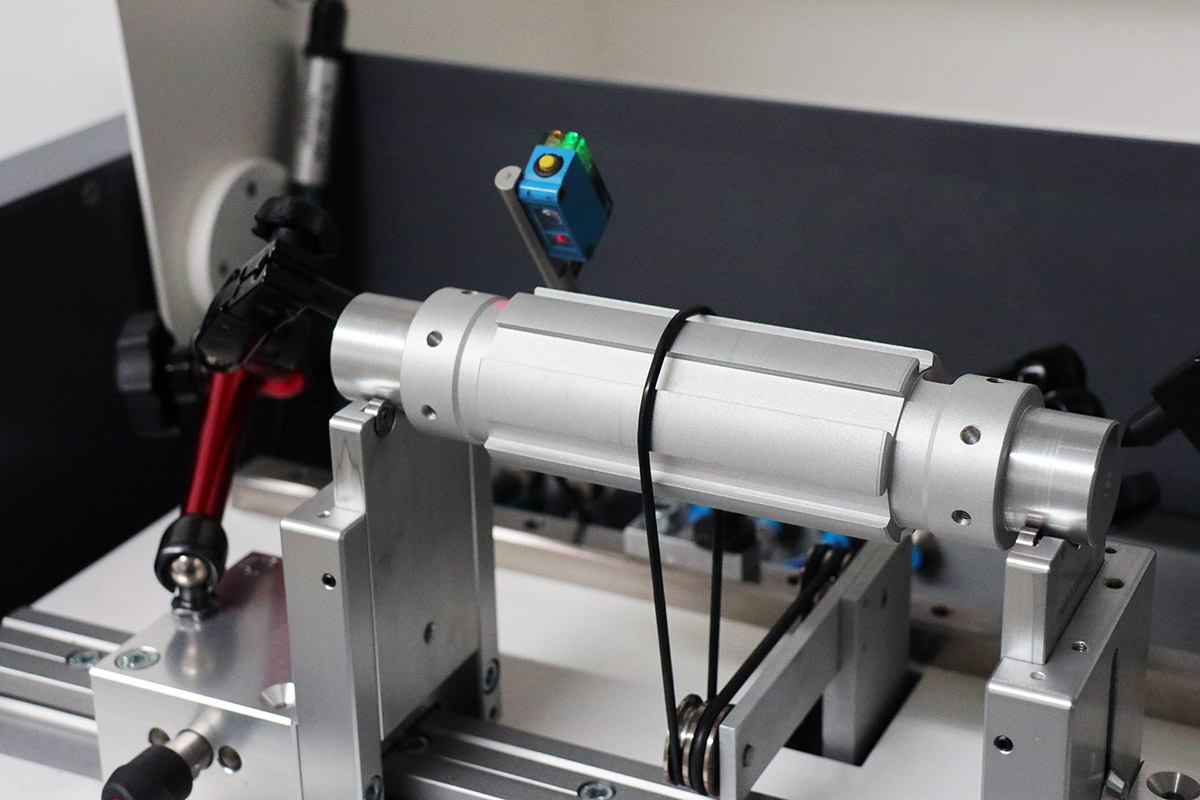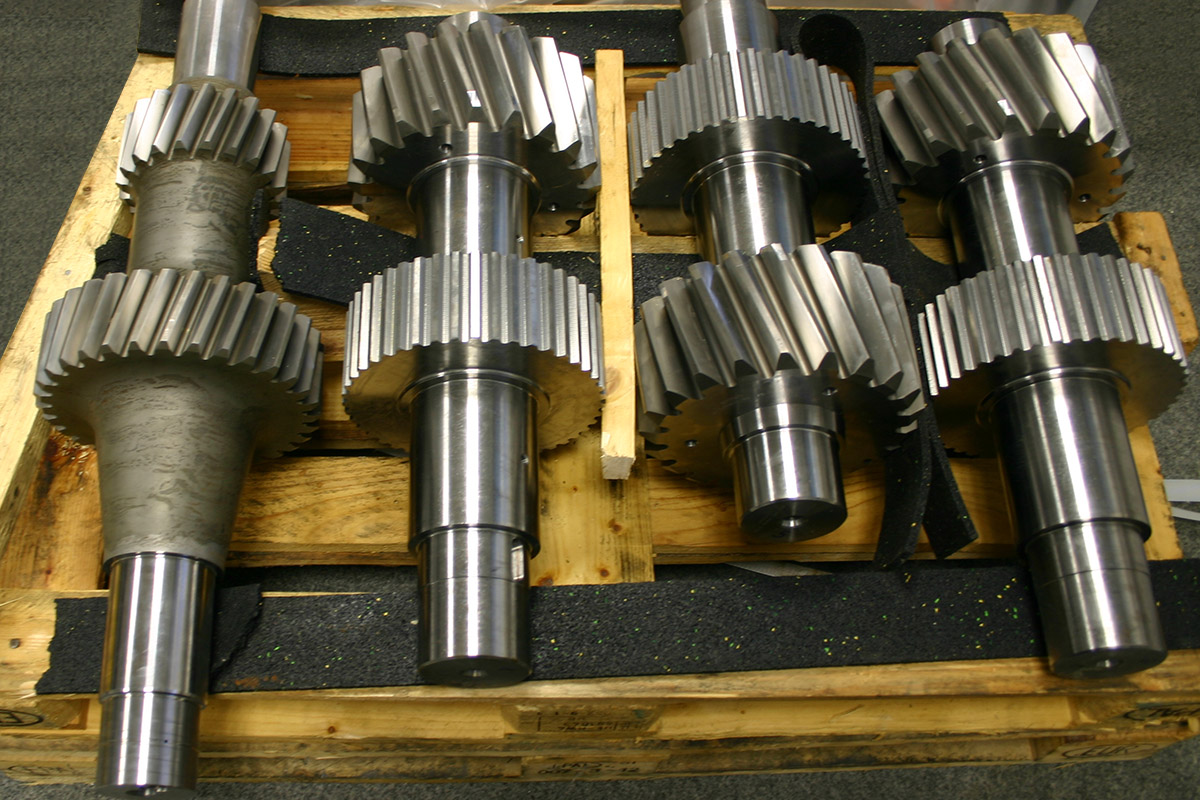 Balancing technology by application
If you have your own products that you would like to balance or questions about balancing technology, please send us an e-mail or use our contact form. We will get in touch with you as soon as possible.