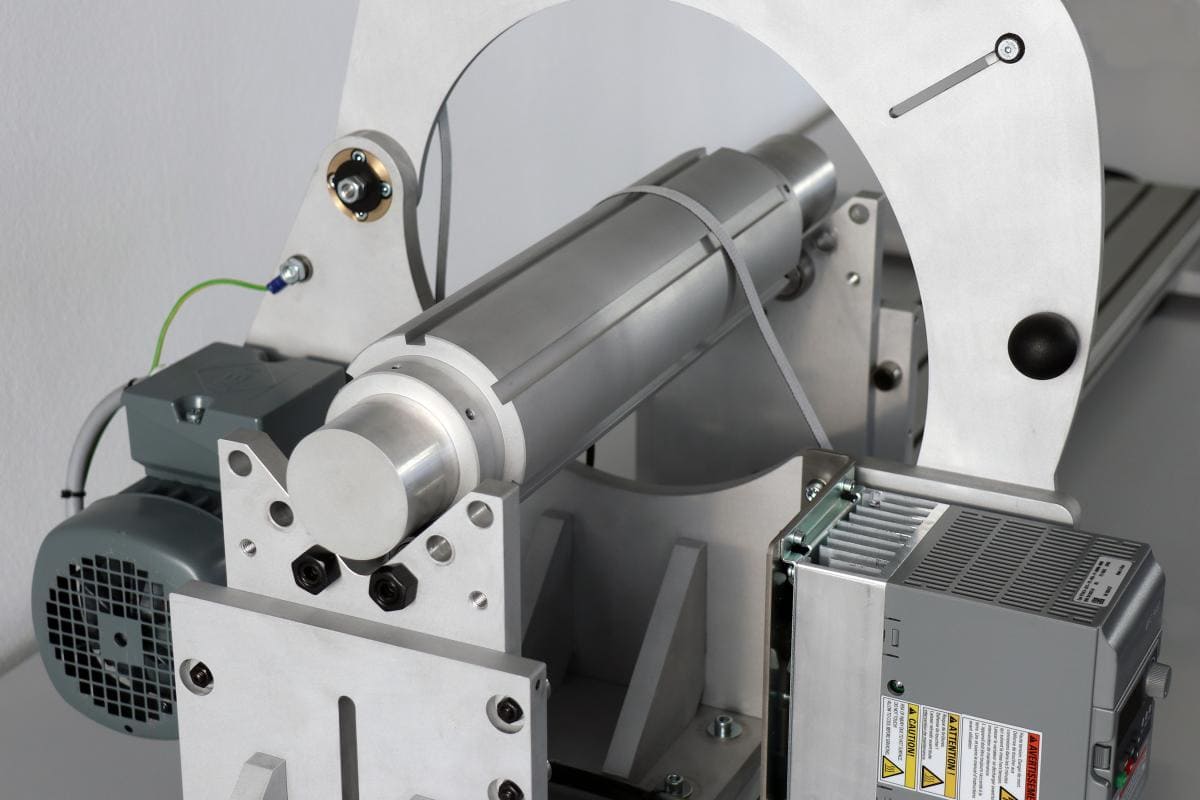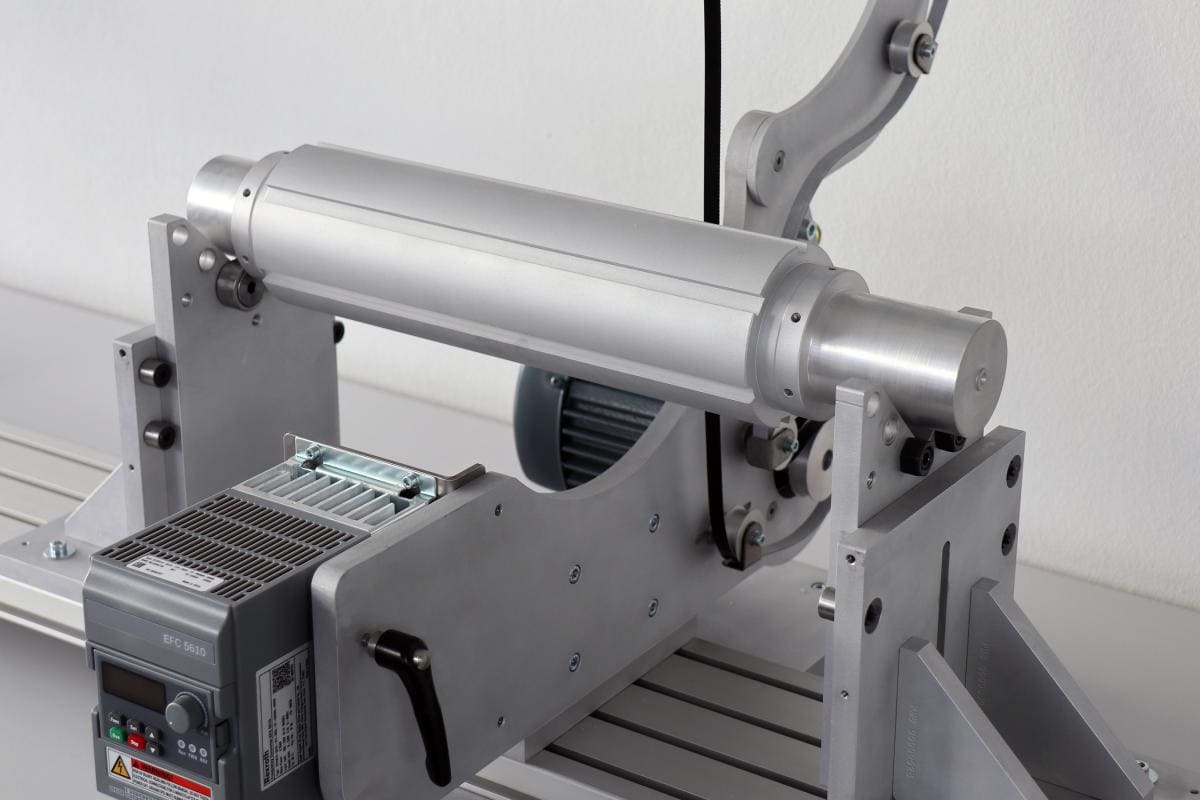 Caroba Balancer LongShafts
Caroba Balancer LongShafts
Caroba Balancer LongShafts
CAROBA® Balancer LongShafts
The space-saving and compact solution for precise balancing of long shafts
Field of application and advantages
Balancing of long shafts is often associated with a rigid, fixed balancing machine that takes up a lot of space in the factory. With the development of the CAROBA© Balancer LongShafts, we now have a better solution for most shafts. Based on the principle "as much as necessary and as little as possible", it fulfils the criteria of low space requirements and high flexibility. Just like our OnDesk 500, you can remove the Balancer LongShafts from the storage shelf, place it on a worktop and balance your shafts.
In the standard version, you can precisely balance shafts up to 2,000 mm in length, 300 mm in diameter and a unit weight of up to 35 kg. There is also a model of the balancing machine available for longer shafts. Your workpieces are driven by a reliable and stable belt drive with steplessly adjustable asynchronous motor.
Operation
The simple operation of the balancing system and the high precision make the LongShafts ideally suited for manual balancing of individual parts to series. Thanks to the USB connection, you can operate the supplied UMS measuring system and balancing software comfortably with a standard PC or laptop with keyboard, mouse and screen.
Measuring system
The LongShafts balancer is available as standard in combination with our proven and precise unbalance measuring system CAROBA@ UMS Compact. The advantages of the UMS Compact are the compact design and the flexibility - and the low price. Disconnect the system from the balancing machine and you have a mobile unbalance measuring system for on-site analyses in field balancing, service, quality control or in the laboratory.
Of course, the CAROBA@ Balancer LongShafts is also fully compatible with our unbalance measuring systems UMS Pro and Pro-i. Simply contact us and together we will sort out the optimal configuration of your balancing machine!
Advantages of the Balancer LongShafts
CAROBA® Balancer Laser Dental
If you have any questions about our Balancer LongShafts balancing system or would like to request a quote, please send us an e-mail or use our contact form. We will contact you as soon as possible.