Balancing of compressor wheels
BALANCING COMPRESSOR WHEELS AS INDIVIDUAL PARTS - WHY IS MAXIMUM PRECISION SO IMPORTANT?
Compressor wheels are being used more and more frequently - the classic application is the intake side of turbochargers. In recent years we have been involved in a growing number of projects related to new applications, the most important ones being: hydrogen compressors, hydrogen circulation pumps, electric car compressors and compressors for compressed air up to the classic 8 bar in multi-stage systems. The aim of using such compressor wheels: low complexity compared to mechanical compressors while maintaining high performance, good efficiency and low maintenance.
In order to make use of these superior properties of the compressor wheels, the highest possible speed is required. Larger low-speed models have operating speeds of 60,000 - 100,000 rpm, while other compressors are operated at over 300,000 rpm. Once all geometrical and mechanical tasks have been solved, the unbalance of the component is decisive in the final production step.
Whether the compressor wheel is milled or cast, even with precise manufacturing an unbalance is created. This unbalance may seem small in precisely milled compressor wheels with calculated comparative eccentricities of e.g. 1 µm, but it has a decisive effect due to the high speeds. You will find the formulas for this in our balancing guide. The high speeds make overproportionally good balancing necessary for low forces.
On compressors, whether turbos or electric compressors, operational balancing is carried out after installation and thus the installation influences are compensated. It is particularly the good balancing of the compressor wheel as an individual part that enables this operational balancing at full speed - otherwise the shaft or the bearing would be overloaded.
PMB Balancing machines for compressor wheels
With its balancing expertise, PMB is involved in the development of new prototypes. We are experts in everything from prototype balancing to the setting of exact unbalance configurations for limit samples to series balancing of compressor wheels. Several manufacturers of compressors and turbochargers use our balancing machines and contract balancing in QA, development and series production.
In general, our universal balancing machines CAROBA®Balancer OnDesk 500 and Universal 500 are also suitable for balancing compressor wheels on auxiliary shafts due to their modular design, different drive concepts (DC motors, servo drives and air drives) and high precision. The mounting influence of the auxiliary shaft is then compensated by the index balancing process. Balancing on the PMB air bearing mandrels is more accurate, faster, more convenient and therefore more reliable even for semi-skilled colleagues. Whether as an OnDesk CW unit for use on the workbench or as a set-up kit for integration into the Universal or as an individually customized solution we prefer to recommend our air bearing technology.
PMB air bearing mandrels for highest precision:
The air bearing mandrels developed and manufactured at PMB accommodate the compressor wheel without any contact and allow the best possible balancing due to almost ideal bearing behaviour. The measurement of compressor wheels on PMB air bearing mandrels provides unmatched accuracy and reproducibility. The mandrel is manufactured to fit the axial bore diameter of the compressor wheel exactly - this type of bearing is therefore particularly suitable when several identical compressor wheels have to be balanced with high precision. The short-term development and manufacture of these air bearing mandrels is a specialty of PMB, so that PMB contract balancing also quickly achieves outstanding balancing qualities.
Our clear recommendation: Talk to us about your task. We will recommend a suitable solution, which you are welcome to experience in practice with our contract balancing service.
Due to the high speed of the compressor wheel, the mass correction is usually carried out as a subtractive correction (mass removal). Grinding, drilling and milling have become established here. Depending on the application (laboratory, development, series), the material is removed by hand, in manual or automated removal stations.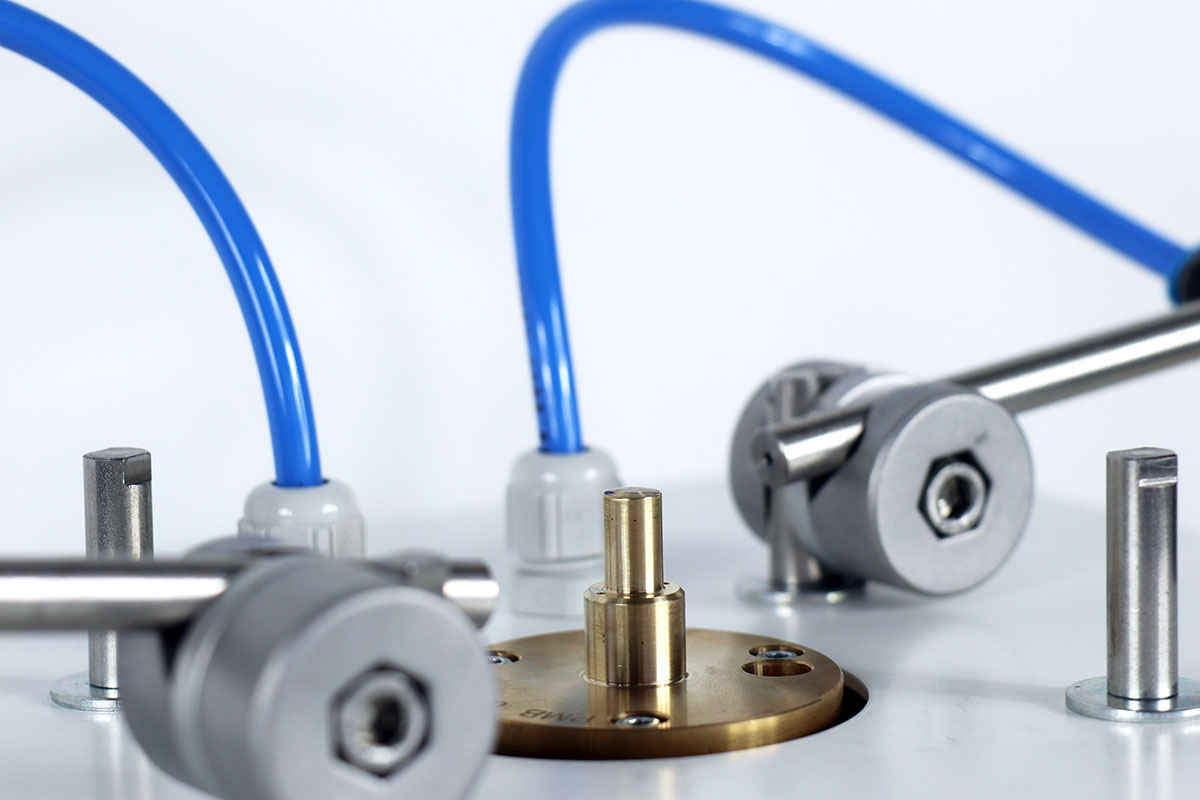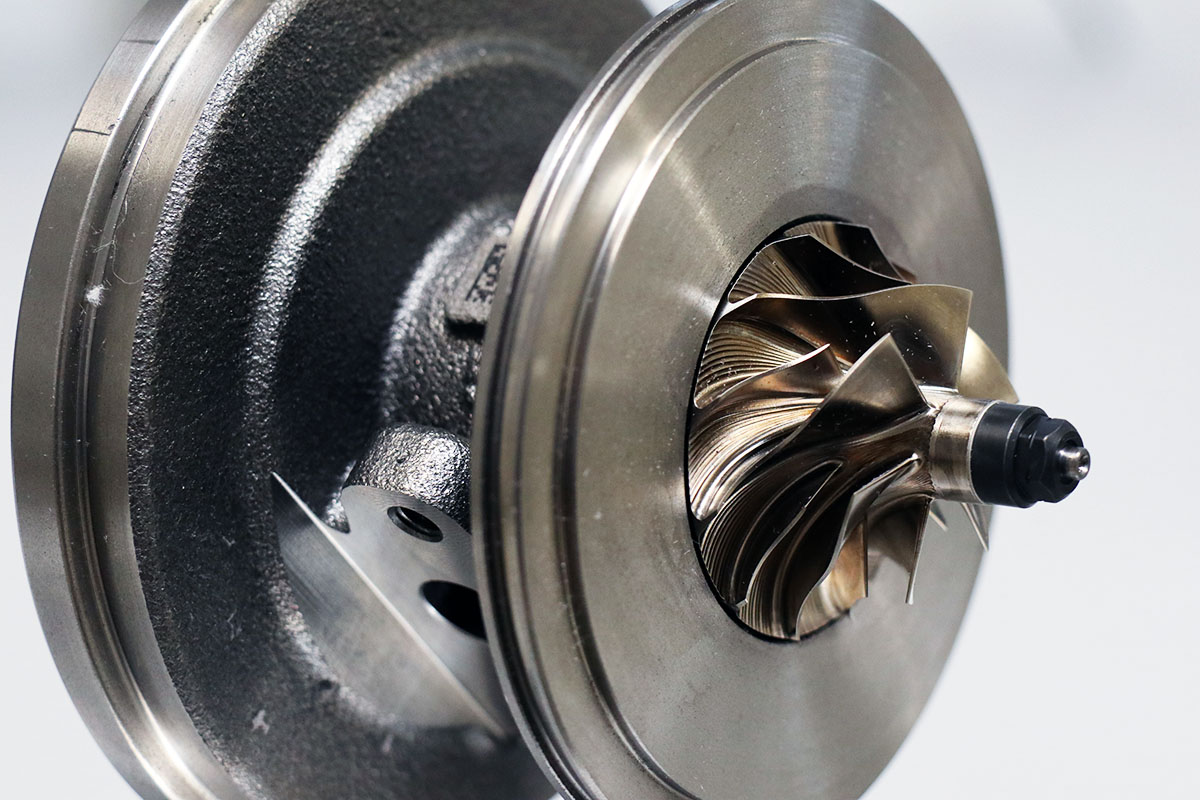 Balancing technology by application
If you have your own products that you would like to balance or questions about balancing technology, please send us an e-mail or use our contact form. We will get in touch with you as soon as possible.