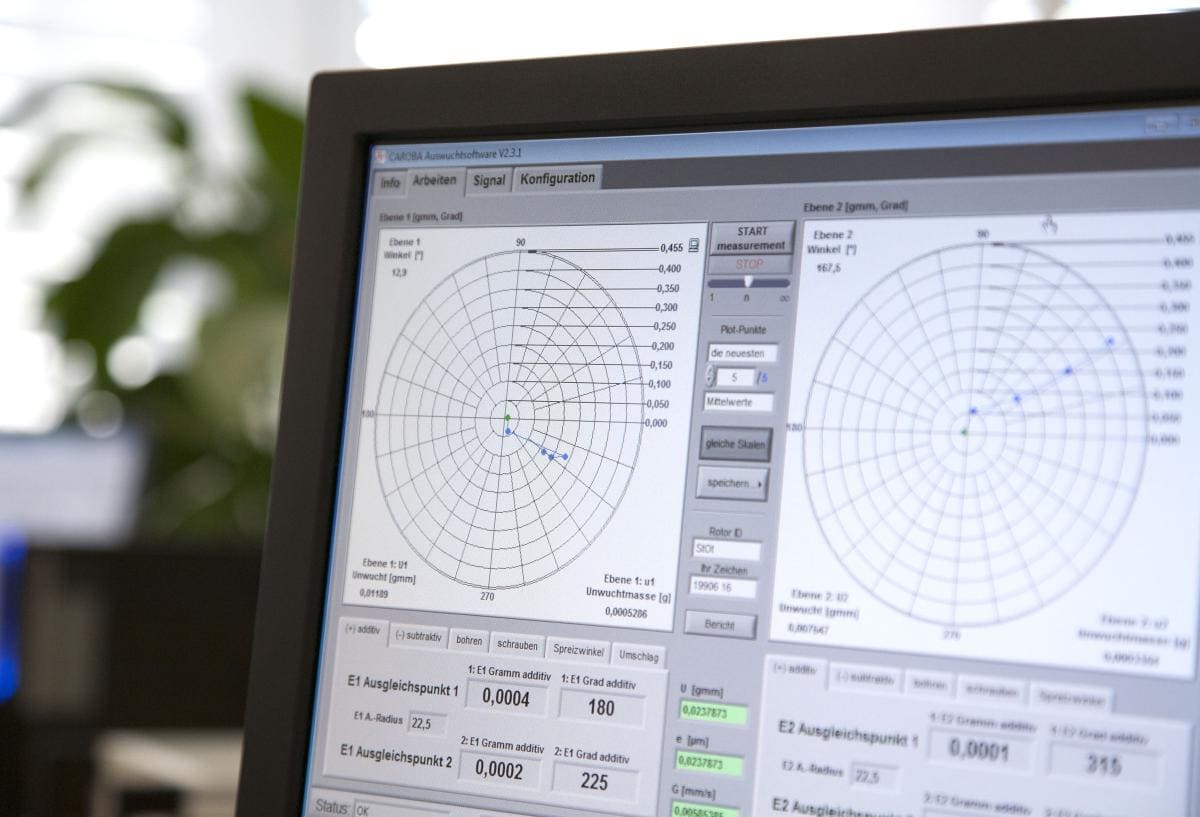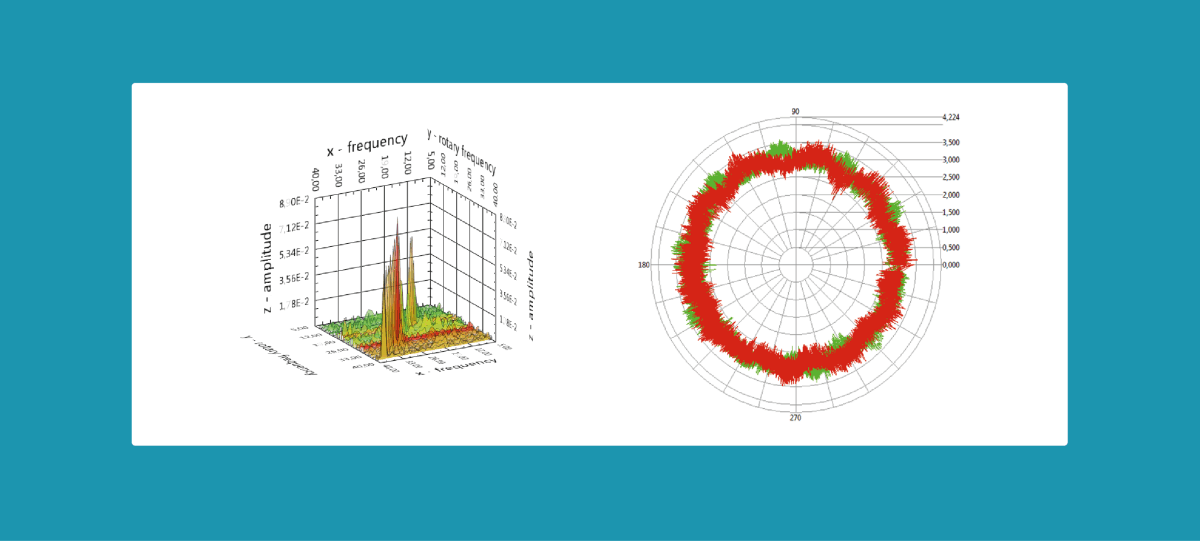 CAROBA® Soft Analysis Software
Vibration analysis, condition monitoring and more
Especially in the areas of R&D, QA and End-of-Line, the knowledge of the rotordynamic qualities and the vibration characteristics of the rotating part is of crucial importance. Our analysing software delivers exactly this information as 2D / 3D diagrams and as characteristic values. You will receive valuable information for improvements. Waterfall, fundamental frequency and harmonics, roll bearing analysis, orbiting, spectrum, cepstrum and envelope - the range of functions is large and user-friendly, because we also work with this every day.  Many users particularly appreciate the intelligent limit monitoring with alarm and shutdown function, so that, for example, an emergency stop of their balancing machine can be initiated.
The CAROBA® Soft Balancing and analysis software
Flexibly expandable, easy-to-use and highly precise.
Our software was specially developed for the requirements of high-precision balancing technology. Optionally, specific additional functions can be programmed for you. If you have any questions about our software package, send us an e-mail or use our contact form.