In the context of the Formula Student 2021 PMB Bobertag supports the "Greenteam" of the University of Stuttgart in the realization of their new active aerodynamic system.
During the development of the new Formula Student race car E0711-11 EVO special focus was put on the further development and optimization of the aerodynamic package.  Aerodynamics is one of the most important performance factors of the vehicle and has been improved in many areas for 2021. Especially noteworthy here are, on the one hand, the new narrow monocoque adapted to the driver, which has allowed the adjacent wing surfaces to be enlarged and thus generate more downforce. On the other hand, the engines have been moved into the rims to improve the airflow to the wings.
In addition to optimizing the conventional aerodynamic package, a new active system was devised that suctions the air behind the large wings on the sides of the monocoque.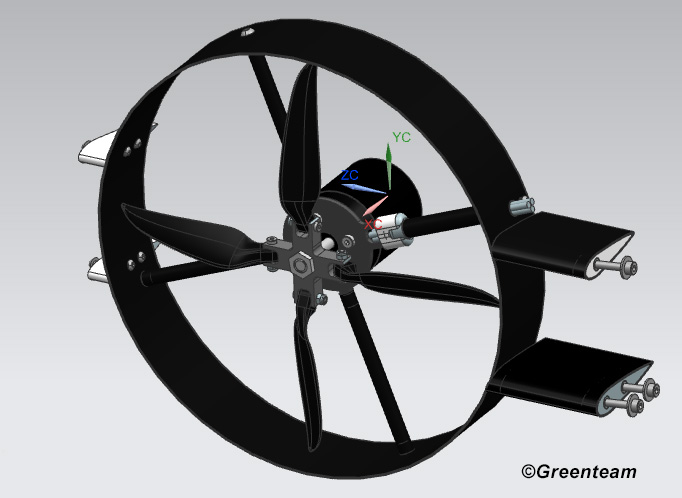 This suction and positioning results in a significant increase in the downforce of the race car. This type of use of fans in aerodynamic development was only made possible in 2021 by a new rule change in Formula Student. During development, "Greenteam" set a high priority on a low-vibration, reliable system. Due to our expertise in the field of high-precision balancing, the team of the University of Stuttgart asked us for support.
After considering the task, we concentrated on balancing the component that connects the rotor blades to the engine – the mounting crosses, which reach a very high speed in racing operation. The plastic rotor blades mounted on the crosses, on the other hand, are a bought-in part that can be replaced frequently and always introduces varying degrees of unbalance due to the manufacturing process. Therefore, balancing the complete drive unit was not very promising in this application. Our goal was to reduce the residual unbalance of the entire system as much as economically possible. High, uncorrected unbalance in this area generates vibrations that can be negatively transmitted to the body of the race car and damage the bearings of the drive motors of the active units. In the worst case, this means system failure.
Based on the rotor cross assembly, balancing on a mounting mandrel in one of our PMB air bearings was the most effective way to achieve this goal.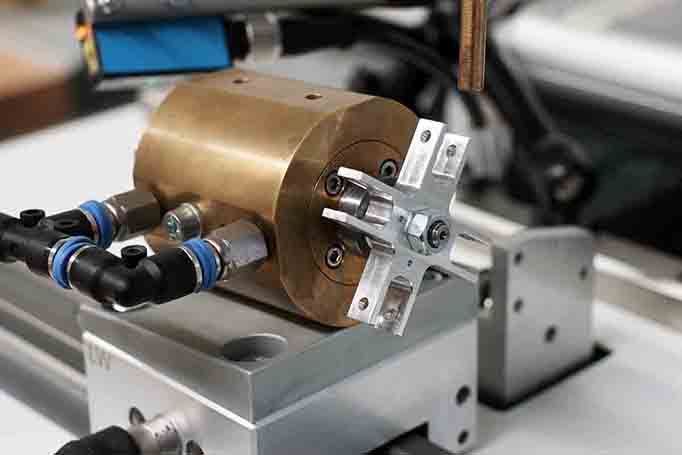 High-precision measurements of the unbalance, without possible disturbing influences of a support on rollers or prisms, thus became possible. We then removed the unbalance by drilling on the front side of the components.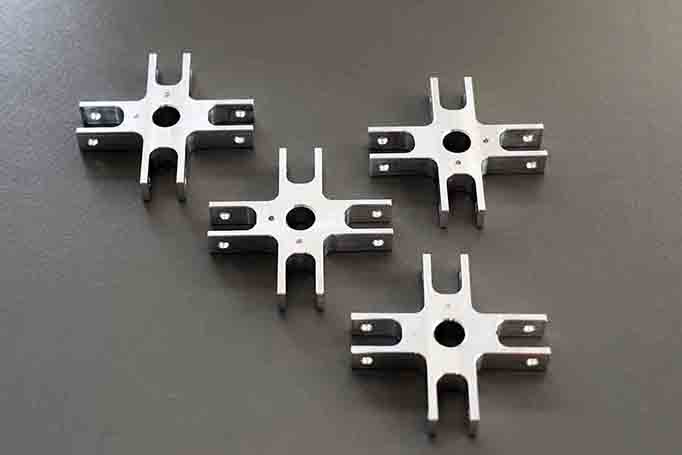 Control measurements resulted in an average reduction of the original unbalance by a factor of 10 to a few remaining milligrams. The remaining unbalance was then so low that vibration-free operation of the rotor crosses is ensured.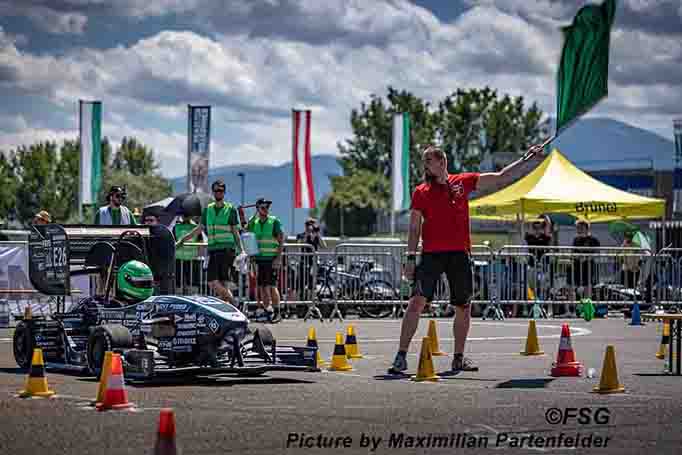 We wish the "Greenteam" of the University of Stuttgart every success in the current 2021 season.